Mae Phim Beach lies in the province of Rayong, on the eastern coast of Thailand. Mae Phim boasts stunning natural beauty, with its pristine sandy shores, crystal-clear waters, and scenic surroundings.
Owning property in such a picturesque location allows you to enjoy the beach lifestyle, relax in a tranquil environment, and revel in the captivating coastal scenery.
Only a two-hour drive from Bangkok International Airport!
Bangkok Suvarnabhumi Airport 170 km, 2 hours by car
Bangkok City 190 km, 2,5 hours by car
Pattaya 100 km, 1 hour by car
Rayong City 45 km, 30 minutes by car
Koh Samed Island, just a short boat trip away
Koh Chang Island 150 km, 2 hours by car
Cambodia border 120 km, 1,5 hours by car
Beautiful beaches
Rayong is home to a collection of stunning beaches, each with its own unique charm. With stretches of sandy shores, crystal-clear waters, and swaying palm trees, these beaches offer a tranquil retreat for visitors. Along the coast, you'll find a variety of beachside activities, including water sports, beachside dining, and relaxing sunbathing.
The area caters to different preferences, with both secluded and lively beaches to choose from. Whether you're seeking a peaceful escape or a vibrant beach atmosphere, Rayong's beaches provide the perfect backdrop for a memorable coastal getaway.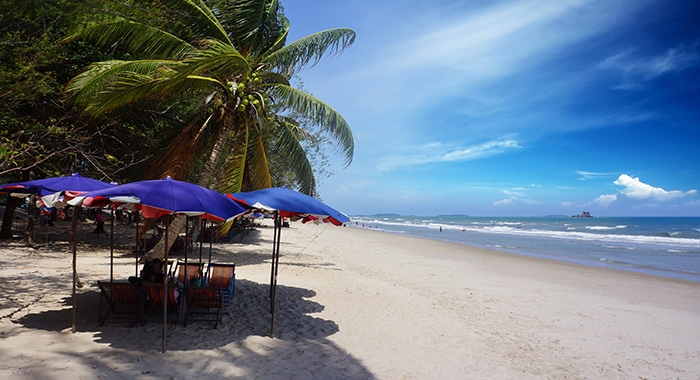 Mae Phim Beach, spanning a length of 5 km, serves as the primary beach in the area and offers a multitude of commercial activities. From restaurants, bars, and shops to hotels like Mercure (Accor), Grand Blue Resort, and Poem Resort. It is renowned for attracting both Western and Thai holiday crowds, making it a diverse and popular destination.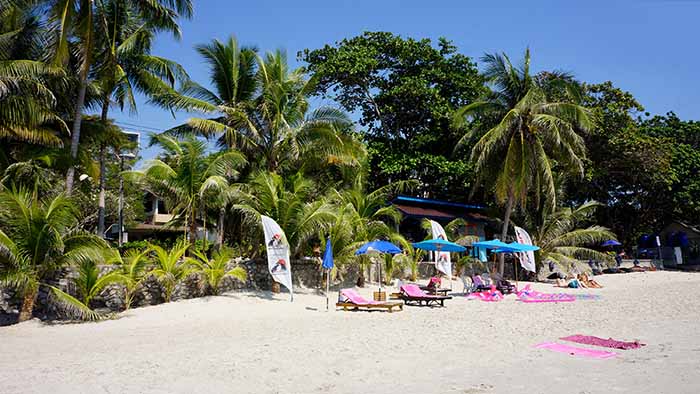 Ao Khai Beach, a compact shoreline measuring just 500 meters in length, has experienced a surge in popularity in recent years due to its vibrant beach parties and lively ambiance. Visitors can choose from a range of accommodations, including the renowned Centara Q Resort and smaller local options. The beach is famous for attracting both Western and Thai holiday crowds, adding to its appeal.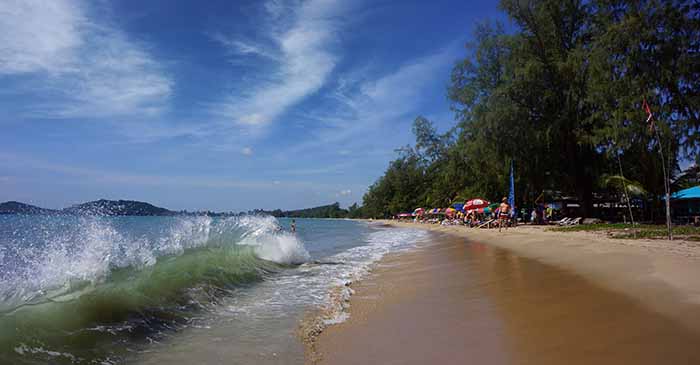 Coca Cola Beach, named after a former Coca Cola sign, spans 3 km in length. It is a popular destination for holidaymakers, boasting beach restaurants and accommodations like Aksorn Rayong Hotel.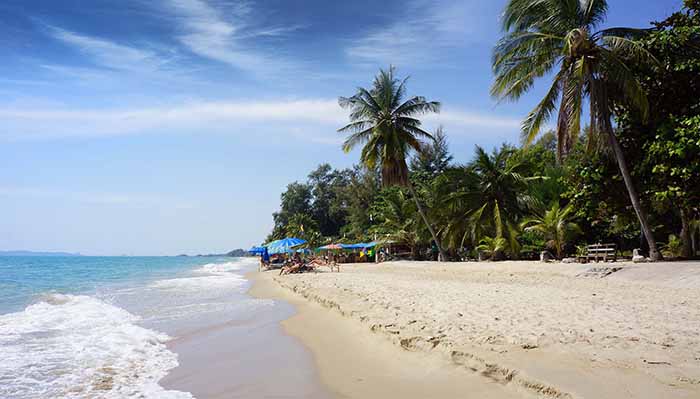 Chakhapong Beach, also known as One Beach, Ken Beach, Kim Beach, Bee Beach, Be Happy Beach, Freedom Beach, and Three Tree Beach, stretches for 4 km and is a favored destination among tourists. These various names refer to the beachside restaurants located in that particular area. In addition to the restaurants, there are several hotels available, including Marriott and Novotel.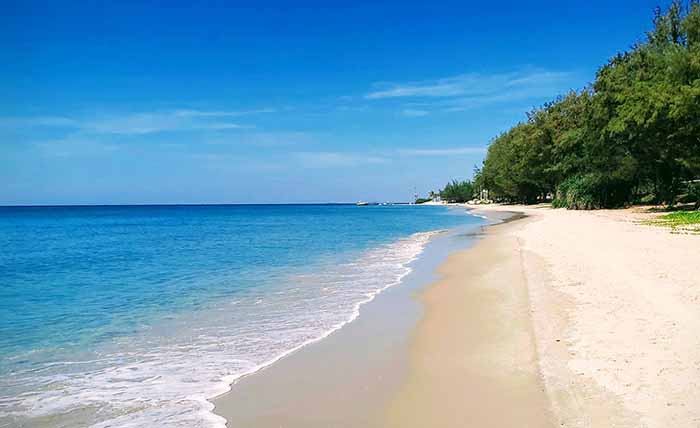 Maerampung Beach, the longest and closest beach to Rayong city. Being nearly 10 km long, it was the favorite beach in the 90's but has since lost most of its charm to other nearby beaches. Beach is catering mostly for locals but also for some western tourists.
The region is very well known for its numerous islands, mainly the famous tourist island of Koh Samed, sea turtle conservation island of Koh Man Nai, Koh Mun Nork, Koh Kudee and Koh Taluh. Each of the islands have excellent beaches and are easily accessible by boat, allowing visitors to embark on unforgettable island-hopping journeys.
Tropical islands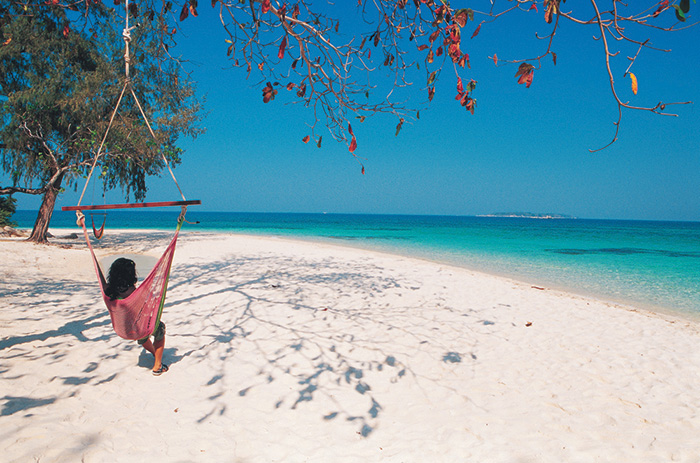 Koh Mun Nork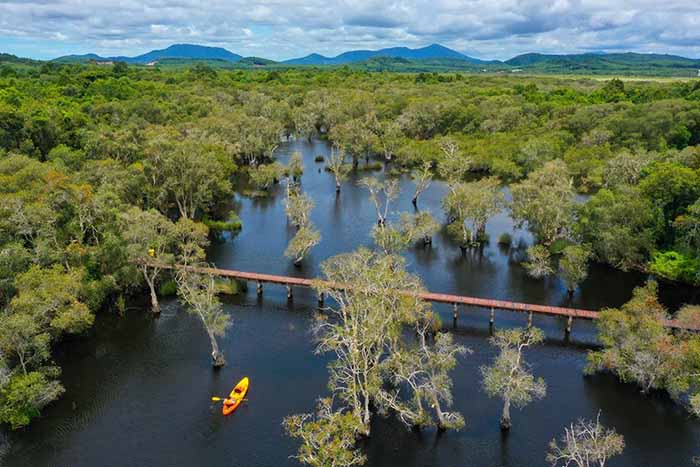 Picture by: Rayong Botanical Garden
Rayong National Parks
Besides miles of beaches and tropical islands, Rayong Province also offers some excellent National Parks, with extensive forests and a range of wildlife. Rayong's National Parks truly cater to the passion and curiosity of nature lovers providing opportunities for hiking, wildlife spotting, and appreciating the incredible biodiversity of the region.