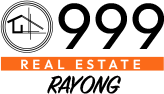 999 Real Estate – Rayong was established by a team of multinational real estate professionals from Thailand, with a combined experience of more than 50 years.
Our management team comprises Thai, Belgian, Swedish and Finnish individuals who possess extensive knowledge of all aspects of the real estate business, including buying and selling property, property development, and exterior and interior design and construction.
At 999 Real Estate, our focus is on selling and buying re-sale properties and developing our own projects. Whether you are selling or buying a property, our in-depth knowledge of both the Thai and local property markets will establish us as your trusted property company.
When it comes to our own developments, we leverage our extensive understanding of all relevant aspects to create properties that are not only trendy but also functional, with a strong emphasis on suitability for the Thai climate
999 Real Estate – Rayong is a branch of 999 Developments (Chiang Mai) Co., Ltd., which is based in Chiang Mai and primarily focuses on developing high-quality luxury homes. To learn more about our Chiang Mai developments, visit: 999developments.com
We look forward to providing our dedicated services to you!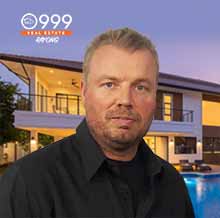 Pasi Marjamaki
Area Manager – Rayong